At least twice a month for three months now, Marvel Snap tournaments have been hosted by Battle Arena over on their official Discord through popular tournament platforms such as Battlefy and Community Gaming. Their first tournament was held
just a week after the Battle Mode feature was introduced, which is a feature that allows for players to challenge other players.
The first tournament had a conservative US$50 prize pool, but now, three months later, this same prize pool has grown exponentially to a whopping US$300, with the next tournaments in the future mentioning a US$600 dollar prize pool. Battle Arena, a community-led organization, is a major name in the competitive tourney organizing scene, and they are active at least twice a season. They have introduced official broadcasts in recent events.
Considering how short Marvel Snap seasons are (around a month in length), this means there are at least two big competitive events monthly, and players have shown they are here to compete: The first tournament registered had over 120 players, and the most recent had 117 players. No matter the meta, Marvel Snap's competitive scene is definitely growing.
The first tournament for the latest Marvel Snap season, the "Guardians of the Galaxy" season, was held on May 6th, just over this weekend, and had a first phase of 7 Swiss Rounds with a final phase of a Top 8 Single Elimination. Players played Best of 1's with only one deck.
A relatively diverse meta was reported, though figures such as Death, Wave, Galactus and Stature appeared more than once.
Check out below the final standings, the Top 8 bracket's beginning and end, and Top 8 decklists.
Final Standings after 7 Rounds of Swiss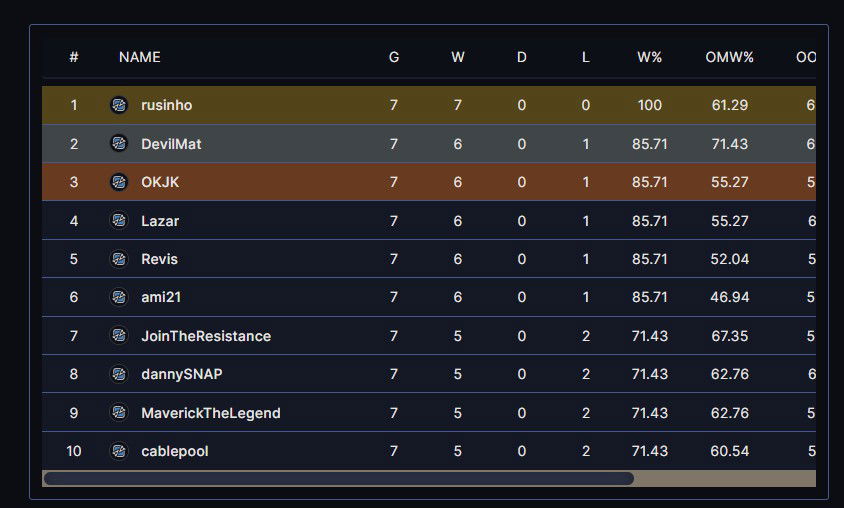 Initial Top 8 Single Elimination Bracket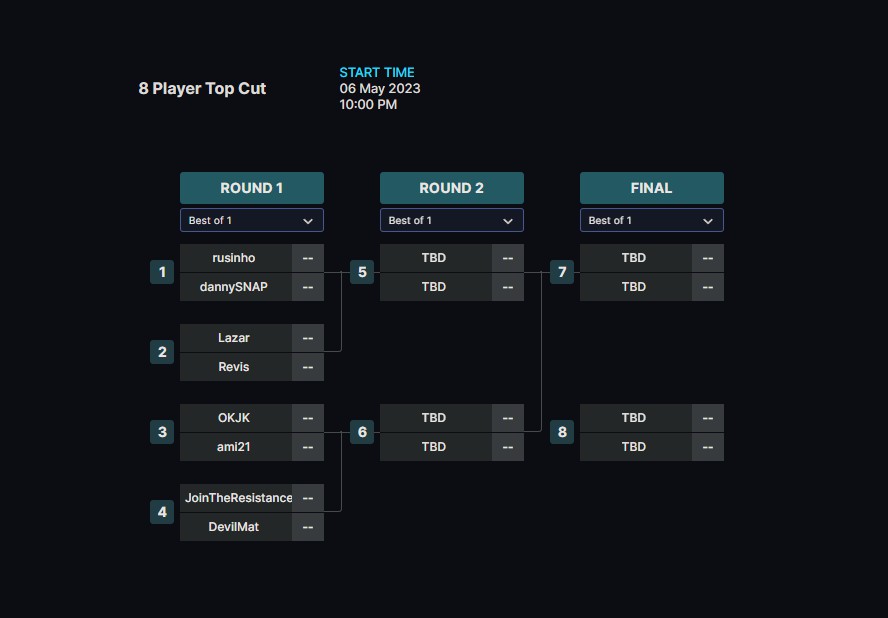 Final Top 8 Single Elimination Bracket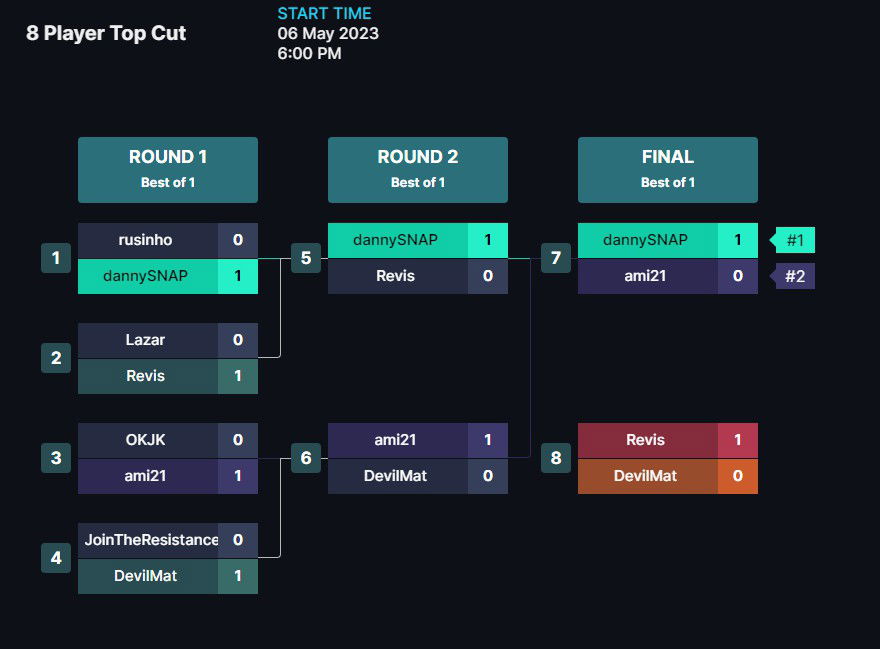 Top 8 Decklists
Congratulations to Danny who managed to get first place with their Death Wave list!
Danny's Death Wave - 1st Place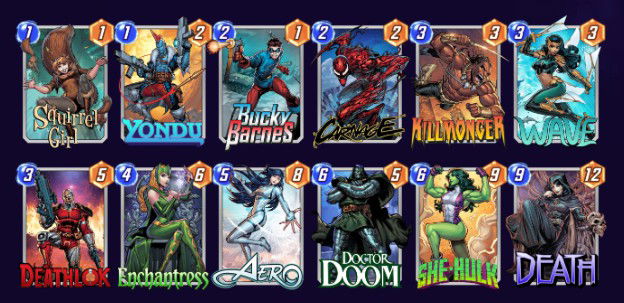 ami21's Stature Hawk - Runner Up (2nd Place)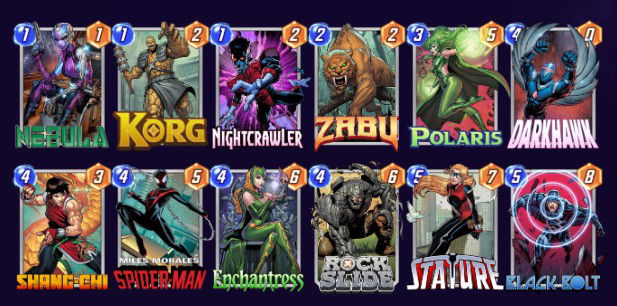 Revis' Galactus Destroyer - 3rd-4th Place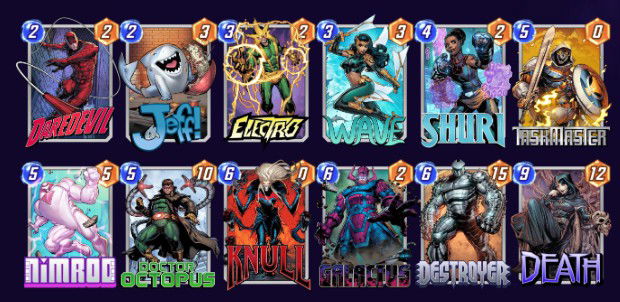 DevilMat's Stature Hawk - 3rd-4th Place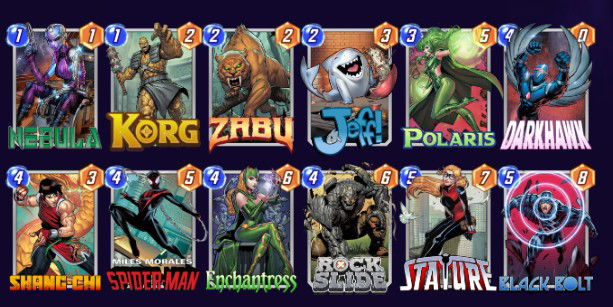 Lazar's Shuri Point Slam - 5th-8th Place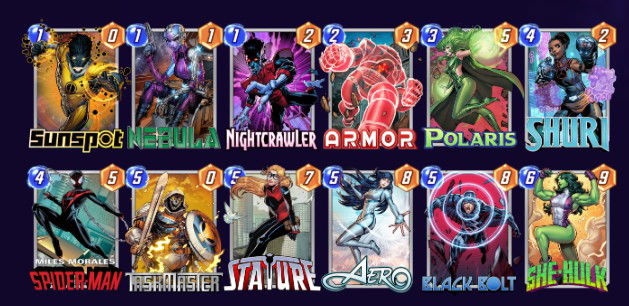 OKJK's Thanos Lockjaw - 5th-8th Place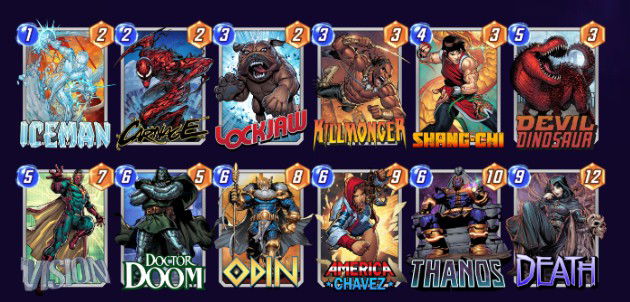 rusinho's Death Wave - 5th-8th Place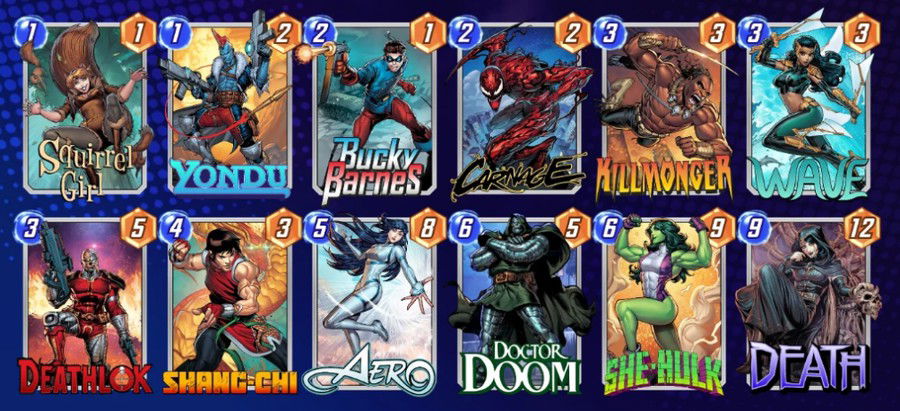 JoinTheResistance's Death Wave - 5th-8th Place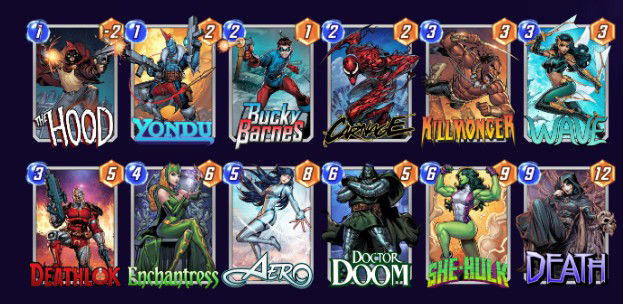 More Tourneys
More tourneys can be found over on Battle Arena's social media.