Introduction
I already did an article addressing the sky-high prices of Marvel Snap bundles and shortly after the article was published, we had a super affordable Jubilee bundle, which players liked.
Now in February, 5 new bundles are scheduled to be released (1 is already available in the game) and I will analyze them one by one. Did the game team think fondly of the community and improve the cost-effectiveness of the bundles? That's what we're going to find out now. Come with me!
February Bundles Review
Positively Charged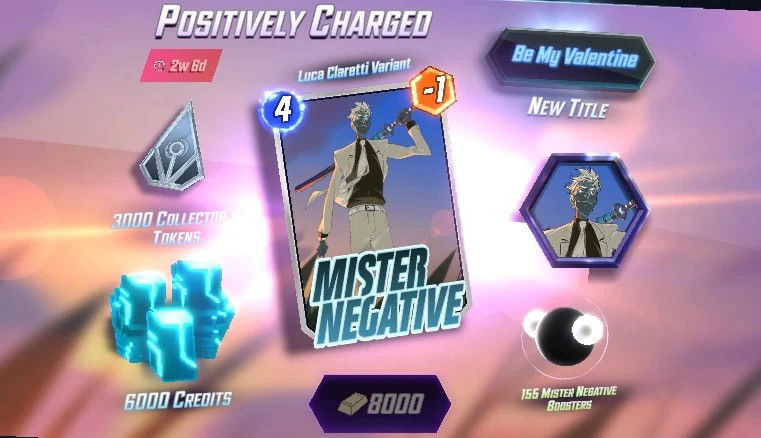 With an exclusive and gorgeous variant of Mister Negative (Pool 3 card), this bundle also comes with a variant avatar, a title, card boosters, 6,000 credits and 3,000 tokens. All of this costs 8,000. It's a pretty hefty price, isn't it? But is it worth it?
To answer this question, I will make a comparison with one of the most purchased and praised bundles, Sunspot. It cost 6,000 (2k less than Mister Negative) and brought the same things as this new bundle, however, it was 2,000 instead of 3,000 and 8,000 credits instead of the 6,000 present in Mister Negative's bundle.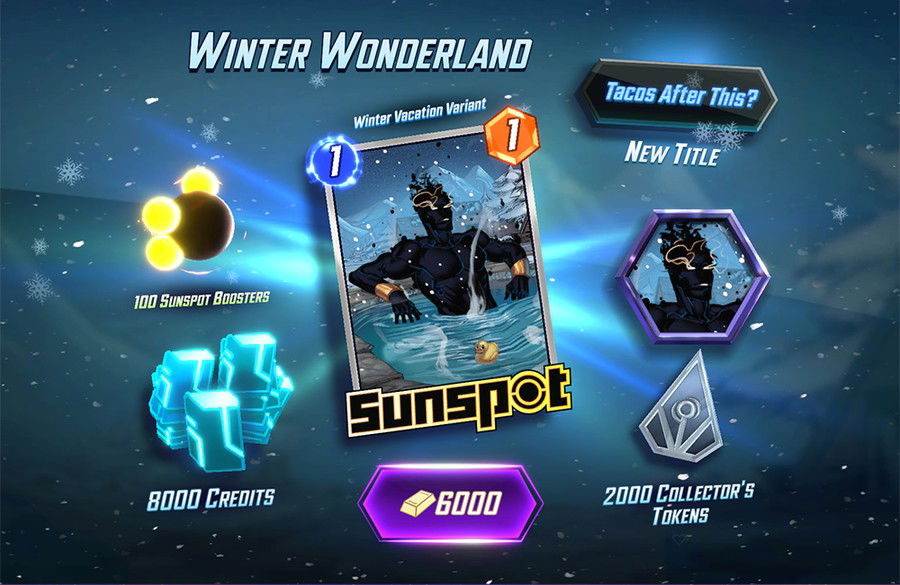 Although tokens are a direct way to buy cards in the token shop, credits are still the best way to earn cards, as they are how you level up your collection and guarantee new cards. The 2,000 extra credits in the Sunspot package make this Mister Negative new one less attractive.
And there's still the price difference, right? This new one just because of 1k of tokens is 2,000 gold more expensive than another one, so it is expensive and honestly? It doesn't pay. So that first one is not worth it.
Valentine's Day Special Bundles
Here we have two bundles that arrive together in celebration of Valentine's Day, celebrated on February 14th in the United States. Both feature iconic Marvel couples, cost the same price (2,000 gold) and only have variants, avatars and titles.
The first one has variants of Scarlet Witch and Vision, which are beautiful, but both are cards from Pool 1 and 2, so even for a beginner player this bundle won't do, since they are common cards.
Also, simple variants usually cost 700g, so charging 2000 for these two is not worth it at all. If the bundle's price was 1,500 and the player really liked those two cards, I would recommend buying them, but at that price I don't.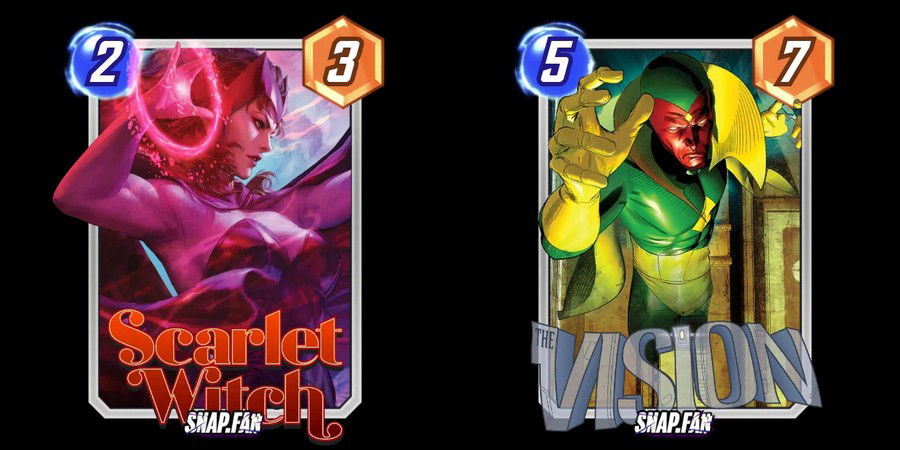 The second bundle has Daredevil and Elektra variants. Although Elektra's variant differs from the style of Daredevil's variant, I recommend buying the bundle only and exclusively for players who are still in Pool 2 because Daredevil is a Pool 3 card, and it's very strong, so it can give an up in beginner players' decks.
Ah, but only if the player has gold saved! To spend money on gold just to buy this bundle, I don't recommend it.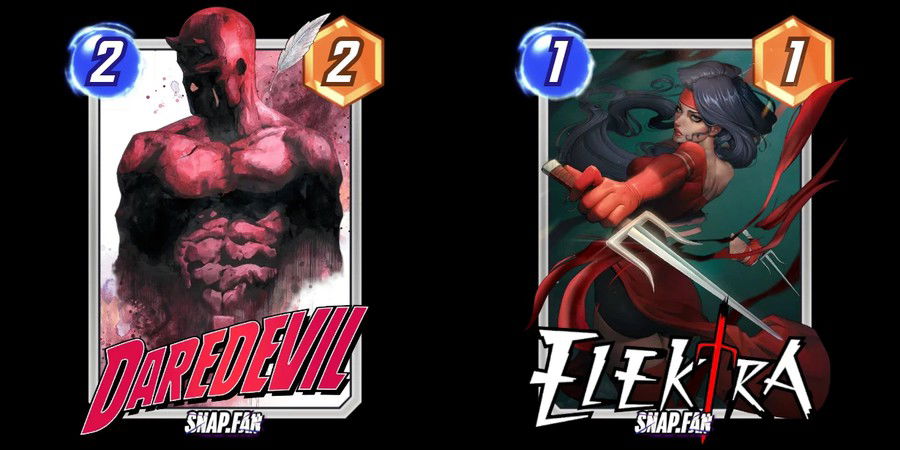 Birthpool
Okay, now let's get down to business: We finally have a package that's good and worth buying. Costing just 3200 gold and featuring a fun variant of Deadpool (which is also a Pool 3 card), the bundle also comes with 1500 Collector's Tokens, 3200 Credits, Deadpool Boosters, a title and an avatar.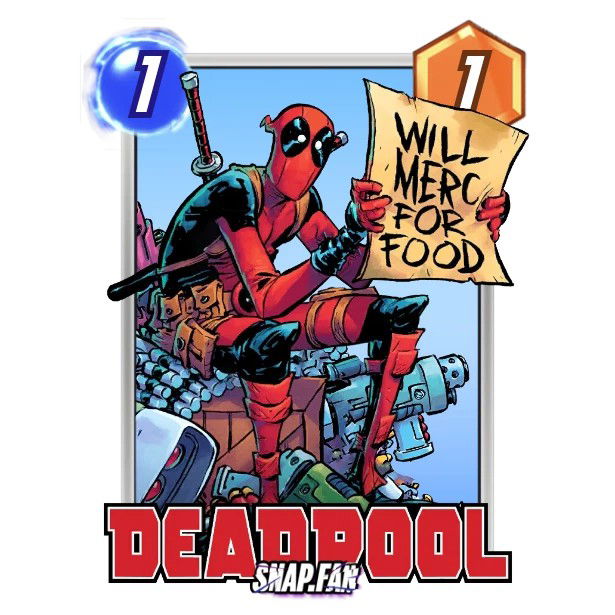 Tokens, as I said earlier, are a direct way to buy the card you want, in the token shop and they are kind of hard to get. Until then, the only packs that brought tokens were Sunspot and Mister Negative now, but the prices were extremely high.
This is the first pack costing less than 4,000 gold that brings tokens, so it's worth buying for that alone. But, in addition, it still brings 3200 credits, which is a good number which already serves to level up the new variant of Deadpool to infinity and guarantee some new card during the opening of the Collector's reserves.
This package is scheduled to arrive at February 22, so they're already saving gold there to be able to buy it because this one is really worth it and has a great cost-benefit ratio.
Momoko Magic
There is still no information on when this package will arrive, nor on its price, but what we do know is that this beautiful variant of Mystique will come, amplifiers, avatar, 1500 credits and 1500 gold. It is very likely that its value is in cash, and it is estimated that it will be something around 35 dollars.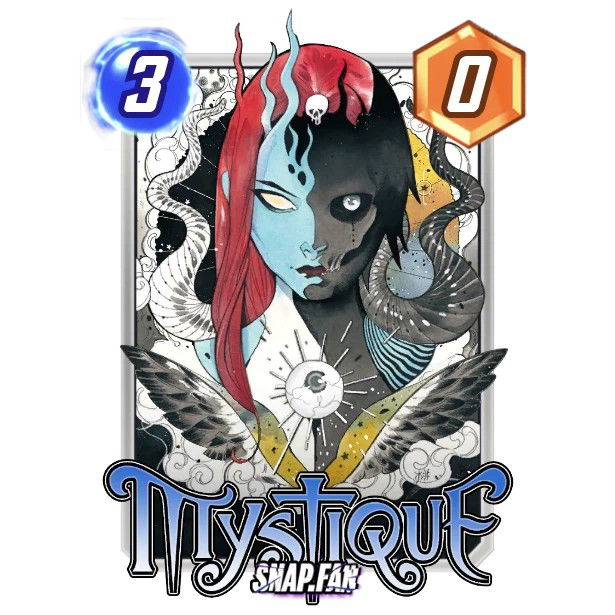 I really hope that the real value is less than this because I really liked the variant and I would like to have it in my collection, but I don't think it pays off on its own.
Conclusion
So, are you going to purchase some of these bundles? Which one are you most excited to buy? Tell me in the comments!