Introduction
It seems the Marvel Snap team has heard the community and has prepared bundles with very accessible prices, which are really reasonable to invest in.
In this article, I'll analyze all the March Bundles, so let's head straight on, as there are a lot of them!
Momoko Magic
Starting with Momoko Magic, which I had already analyzed in the last article, but at the time we still had no information regarding its price, or the date, which ended up being early March.
Unlike the rumors, which suggested the Bundle was $35, Momoko Magic came into the game with a $19.99 price. Is it expensive? Yes, but my honest opinion is that it is worth it.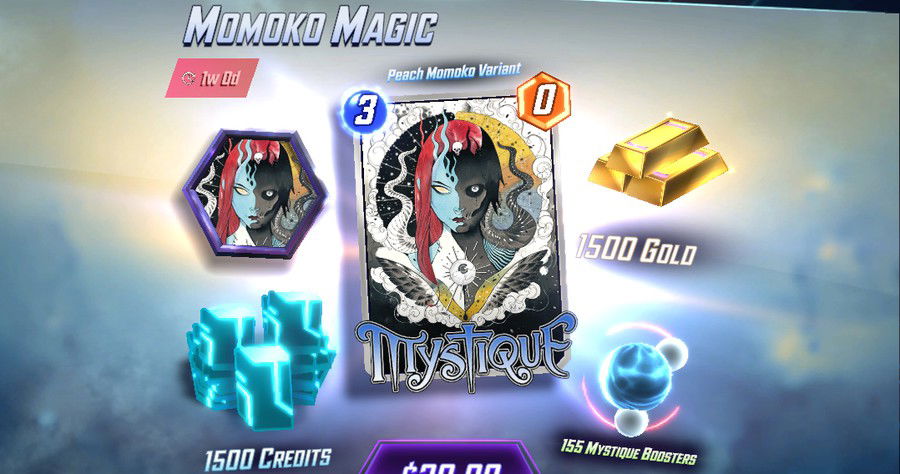 This Mystique variant signed by Peach Momoko is simply divine, and on top of it, it is exclusive, that means: it can only be acquired by purchasing the bundle. In case it was available for purchase directly in the shop, I'm sure it would cost 1200 gold, which means you'd have to acquire the 1450 gold option in the shop, which is exactly $19.99, what the bundle actually costs. That is, the variant alone is worth the bundle, but it also brings 1500 gold, 1500 credits, a beautiful avatar for this variant, and it also comes with boosters, so you can upgrade your new Mystique variant.
Another important point is that Mystique is one of the best cards from Pool 3, so if you're starting to grind Pool 3 (or less) and you still haven't gotten this card, you can buy this bundle and use the variant, which is a way of progressing your acquisition, and it is as if you have the card before you officially have it.
More Magic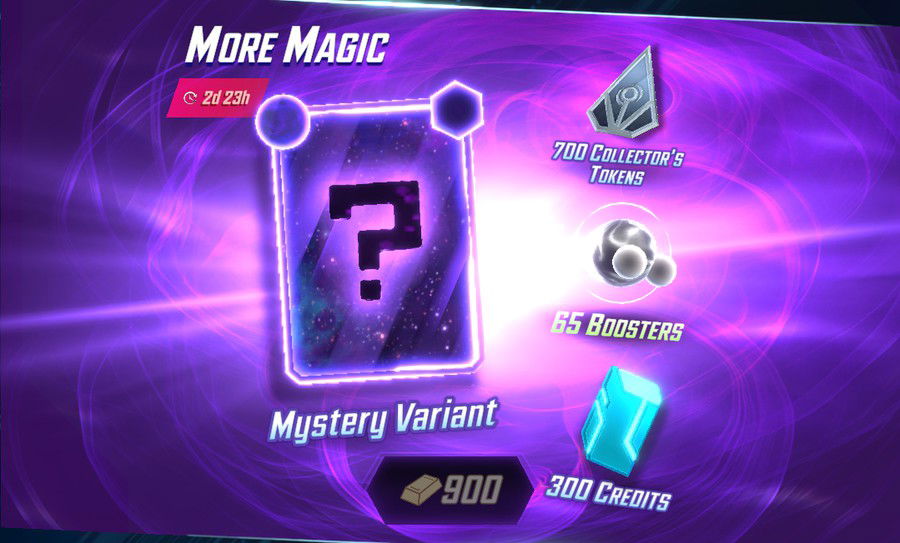 If you, like me, love cosmetics, but you're also addicted to increasing your collection level, the More Magic Bundle is the perfect choice! For just 900 gold, this bundle brings a mysterious variant (unfortunately, I was unlucky and drew a pixel) 700 tokens to help you get any card from the Token Shop, 300 credit and 65 random boosters.
This is a very accessible bundle, and has a great cost-benefit value, so its time available is very limited. It's a good idea to keep an eye out for it because there will be plenty like this, as we'll see next.
Token Tuesday
As I said, Marvel Snap really is redeeming itself and bringing great bundles with fair prices. During the whole month of March, we're gonna have Token Tuesdays, in which on every Tuesday, exclusively, a new bundle focused on the Collector's Tokens, which are the best ways to acquire the cards you want from Pool 3,4 and 5, will appear.
So, there will be 4 bundles with this name. The first was on February 28th, and it cost 450 gold, bringing 400 Tokens and 15 random Boosters. The second comes in on March 7th, will cost 850 gold and brings 800 tokens + 65 random Boosters. The second to last will come on Tuesday the 14th of March, costing 650 gold and bringing 600 Tokens + 35 boosters. Lastly, on the 21st, there will be one costing 450 gold, bringing 400 Tokens and 15 boosters.
They are very cheap and have a great cost-benefit value, so these bundles are ideal for those who have a card pinned in their shop and there are just a few tokens left to guarantee the card. I, myself, have Valkyrie and there are still 500 tokens left to get her, so I will take advantage of those bundles.
Rivalry Week
The March Season in Marvel Snap will focus on the X-Men universe, so we'll have 2 bundles with the characters from the comics. To start, on March 9th, there will be the Rivalry Week Bundle, which costs 4000 gold and, besides the variants, avatars and boosters with Mister Sinister and Bishop, which brings 2,000 credits and 1,500 tokens.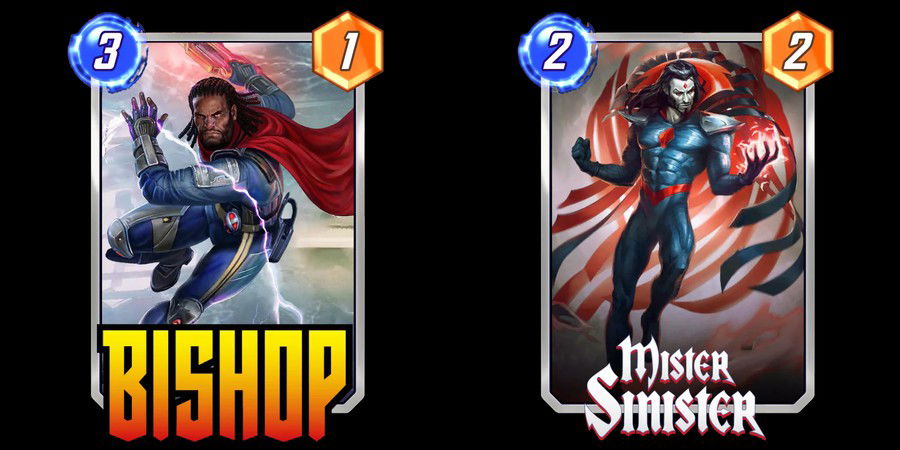 Considering everything that is included in this booster, it is a fair price, but I, particularly, didn't like the choice of cards and variants. I believe it would be much more attractive to players if the bundle variants were of Professor X and Magneto, mostly because Magneto is a very strong card from Pool 3.
Mutant Masterpiece
On March 16th, the Mutant Masterpiece bundle will come, which focuses on cosmetics and brings 3 variants + avatars and boosters for Angel, Forge and Sentinel. Besides that, the bundle brings 1,500 credits and its price will be 3,000 gold.

Again, these cards are not very popular and Sentinel, which is the most popular out of the 3 characters, will already get an incredible variant in this month's season pass, so this is not a bundle worth buying.
Final Words
There will be some bundles which are similar to Token Tuesday ones, but they will be a daily thing, and the prices will require money instead of gold. I opted not to bring them here because the expectation is that they will come at the end of the month, so, until we reach that point, a lot will happen, and the prices might change, so, it's best we keep our eyes only on the bundles in this article.
Did you like the bundles? Are you going to buy any of them?
I got Momoko Magic and More Magic and I will get another token bundle to get my Valkyrie, but I really want to know about you guys, so let's talk in the comment section!